This past week was a happy time for my family. My aunt, uncle, and cousins finalized the adoption of this cute miss.
The adoption was finalied on Wed the 26th. And then they were sealed in the Mesa Temple just Saturday the 29th.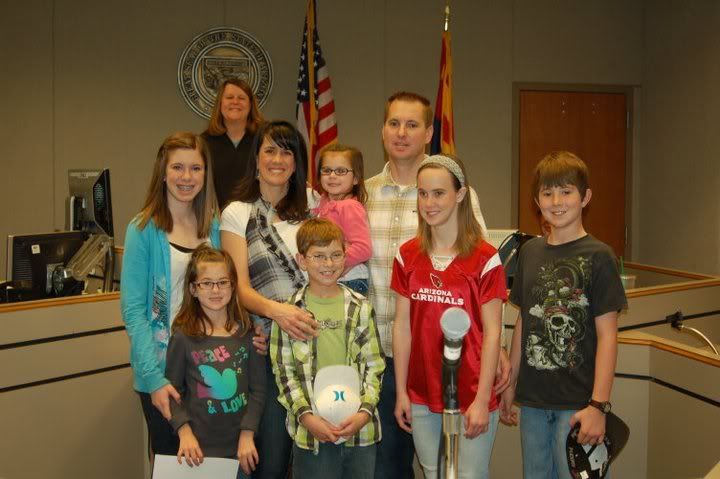 At the courthouse.
I'm so happy for everyone! Especially this precious girl! She deserves the very best!