First off, Happy Military Spouse Appreciation Day!! Thanks to all spouses for all they do in supporting their family!
Today was actually a really good day. Did I mention my cousin Chelsea came back into town Sunday? No, well she did!! And she's staying till next Friday when we drive up to Utah for our cousin's wedding! Yay! I love hanging out with her! We went to Bahama Bucks this after noon and got some of this deliciousness.
Not my picture by the way, all hers.
Then we played/layed out by the pool, while we learned my dog has a super talent.
Oh ya know, he surfs, whatever no big deal.
Then we went to the mall to get my ghost armor replaced and do some shopping. I got the new white back to my i4, so much better than the grey I had.
I got home and then got a skype call for the hubs!
Although I really didn't wanna be seen today by him cause I had pool/pony tail hair I'm glad I got to see him. Cause seriously doesn't he look good. I know right..all mines :)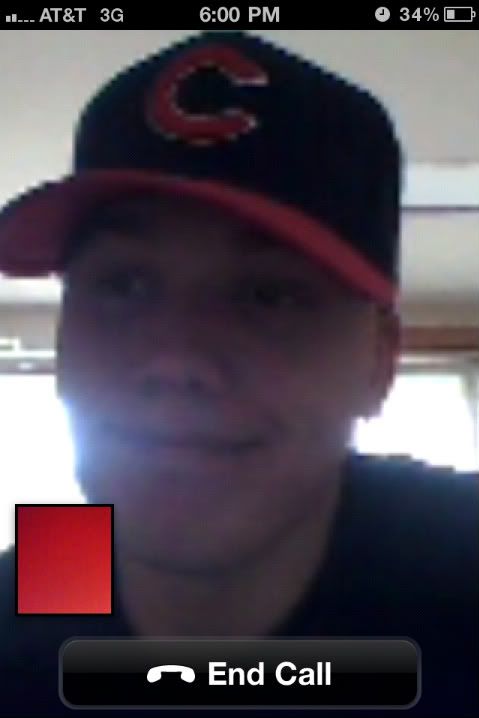 We spent a good part of the conversation laughing over all the pictures I was sending him.
This first one is me as a flower, then next freaks alex out. I do look fairly creepy. And the last me me getting saucy with myself hahaha I love camwow!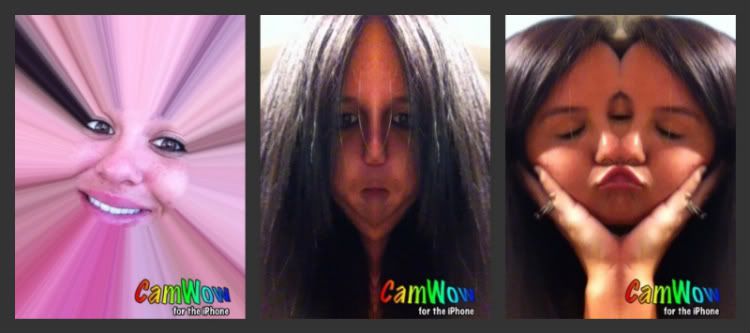 And to end the night a we alls went to go see Something Borrowed. I thought it was just alright. The movie was really funny, but just too much going on. In chick flicks I wanna go away and feel good inside..but this didn't make my insides feel good.
All in all, a fantasic day!! And another great one is coming up tomorrow, having my brother-in-law's birthday BBQ over here. Party!
And again, Happy Military Spouse Appreciation Day to all you lovely ladies!! Thank you for you and your husband's service!!