Today is mine and Alex's 4 year anniversary of our first date.

I got the best surprise today. Alex sent me flowers with the sweetest thing on the card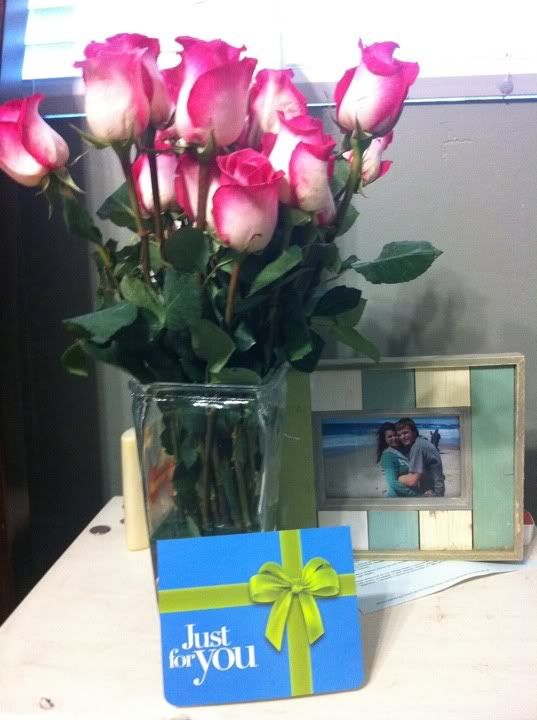 I was so thrilled! Really didn't expect anything. I love him so much
I can't believe it's been 4 years, at the same time it feels like it should be so much longer
In case you didn't see the the story of how we met, you can find it
here
I can't stand how much I've been missing him lately. I've been fairly ok up until just recently. I hate how sad I feel, I miss how much fun we have together, and just everything about him.
Just about 2 months and some odd days till he comes back for mid tour leave! We've already been planning what we're gonna do and I can't wait! He's flying into California and I'm gonna drive there about a day before. Then we're gonna stay in Cali and do Knotts Berry Farm, and a couple days at the beach. Then we're gonna go to Las Vegas for a day. After that we're going to Utah for my brothers wedding. Which P.S. he just got engaged about a week or so ago, so excited for him! He's coming into town with my cousin tomorrow so we can meet his fiancée, so excited to meet her! Then after a few days in Utah, we'll go to Arizona for the rest of the time!
The best part is after he goes back from mid tour leave we only have 3 months till we're FINALLY together full time!! We've already done 3 now, so just have one more of these after leave.
Gosh dang I miss him!
And P.S. This is my 150th post!