When I first got back from Korea I was really wondering if we had made the right decision about me coming back.
I think after this week I'm finally convinced that it was, and that everything does happen for a reason.


This last week my sister moved back home and got a job as a nanny. She started work on Tuesday. The people she nannys for are both vets. They have a few hospitals around the valley. Wednesday Tanna was mentioned me and how I'm going to school to be a vet tech, and instantly he boss was like oh really!? Well we are always looking to hire at the clinic! So I got in touch with her and Friday I had an interview and I got the job!!!
That's right I got my dream job! The job I'm actually going to school for! Turns out he said, that they like hiring people who don't go to school, because they can train then their way, and because someone can have all the learning they need, but nothing compares to on the job training and real life experience. So I am going to be trained to be a vet tech!
I can't even begin to describe how excited I am!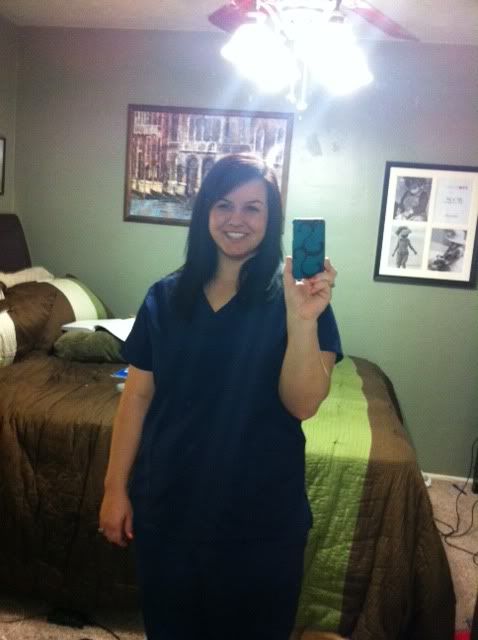 I get to wear scubs to work! Yay!
This is really going to be so good for US! Not only will I get the training I need to work as a vet tech. But I'm also going to be making good money. And the fact that I'm staying with my parents, so we're not paying any rent anyways! We'll be saving a ton of money for our future I'm so glad!
Don't get me wrong, not being with my husband still sucks like crap. Like for real.
But I'm really grateful we have for the opportunity to save money. And I'm so glad we'll be able to take our big vacation when he comes back in June! I'm so excited! I miss he so much!

It's also gonna be a lot busy to keep my mind off the time because of how busy I'll be. I'm going to school full time and will be working full time, and fill what spare time I have with gym friends and family