Last night I found this super awesome website, its called hikarizona.com. It has every single trail in Arizona and there are so effing many! I was excited when I found it, but I was also very sad. You see, I only have two and a half weeks left here. It seems I have found this a little too late :( It sucks I've been hiking the same 4-5 trails over and over and over..at LEAST 4 times each. But I wanna hike as many new trails as I can before I leave. So today I got my sister and we went off on a new trail..that trail, I have no idea what name it is, something peak.
It was so much fun. we were hiking for a bit and I'm we got like stuck or something, it seemed like we got to the top of the peak but I can't be too sure. The trail was so confusing! But we made the most of our confusion and took a lot of pictures it was so much fun.
Then after that we were walking back when we found another path. So we decided to take that! It was so fun to be somewhere totally different and get lost and explore.
And as always I took way to many pictures. I love the desert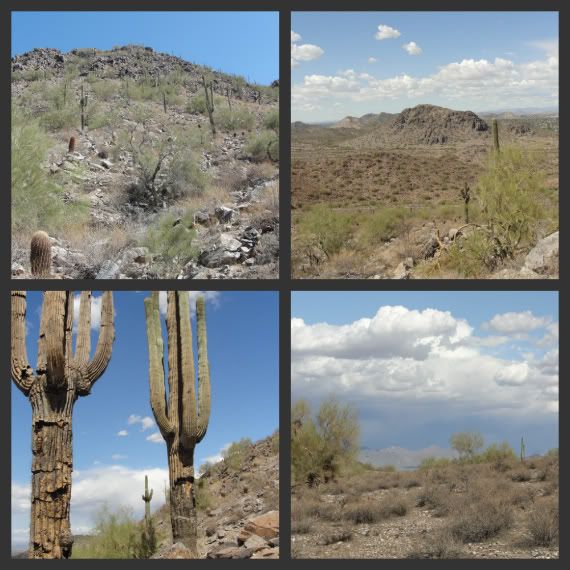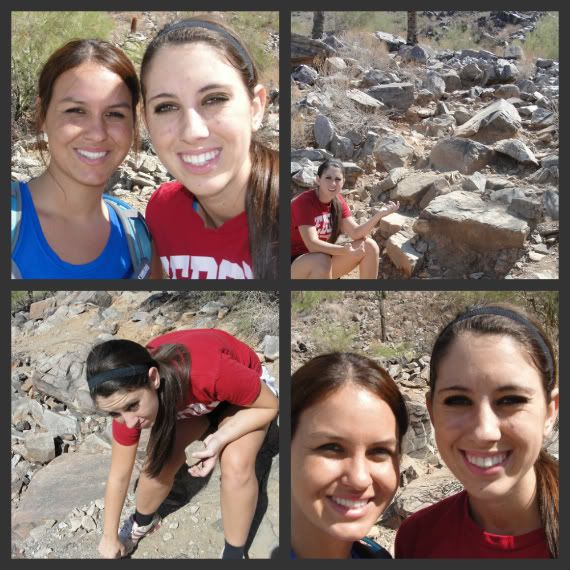 That top right is what is supposed to be the trail..confusion..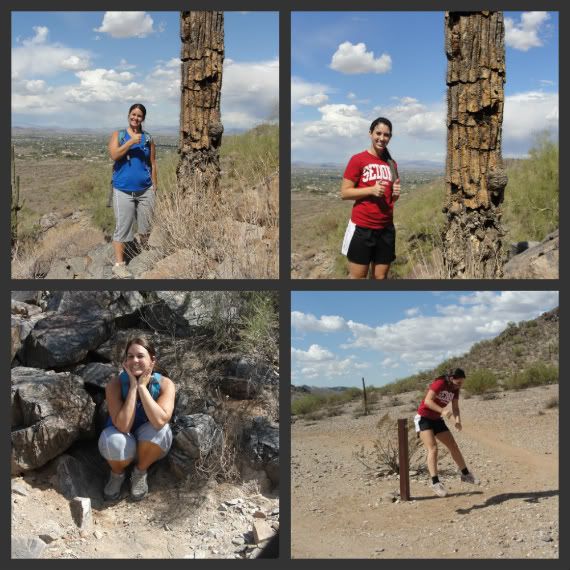 posing with a cactus and roo jumping a pole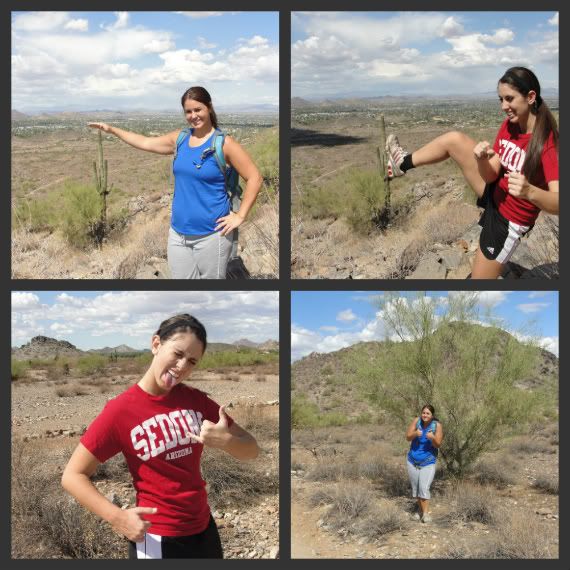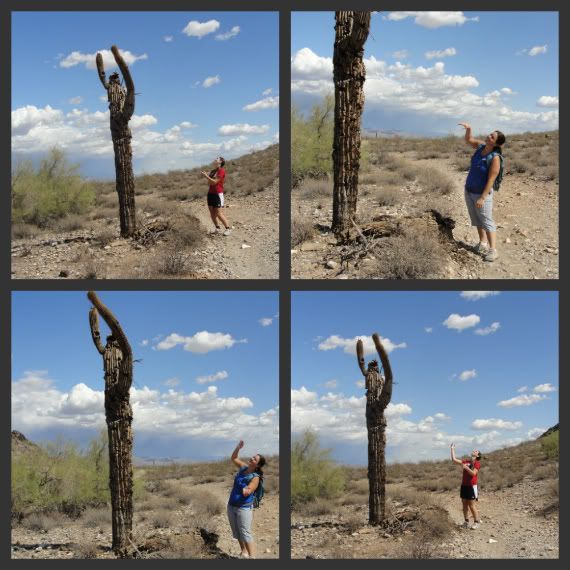 We met a cactus friend he was so cool! This is us laughing with him
We found a cute little tree in a cute little ditch. And the bottom right picture is me reenacting squatting and peeing by that tree..yes I peed by a tree cause I'm 5 years old and cant hold my bladder