I put these on Facebook a couple months ago, but I think they're too good not to put on here. A few months after Alex and I started dating we went to California, and while there we went to Knotts Berry Farm , which was my first time going for. Then like 9 months later during spring break we went to six flags, which was my first time there too
We got some pretty golden pictures from the Roller Coasters there.
Note: I love roller coasters, mostly because they freak me out and I love being freaked out. And yes these are totally candid. I would not purposely make my face like this haha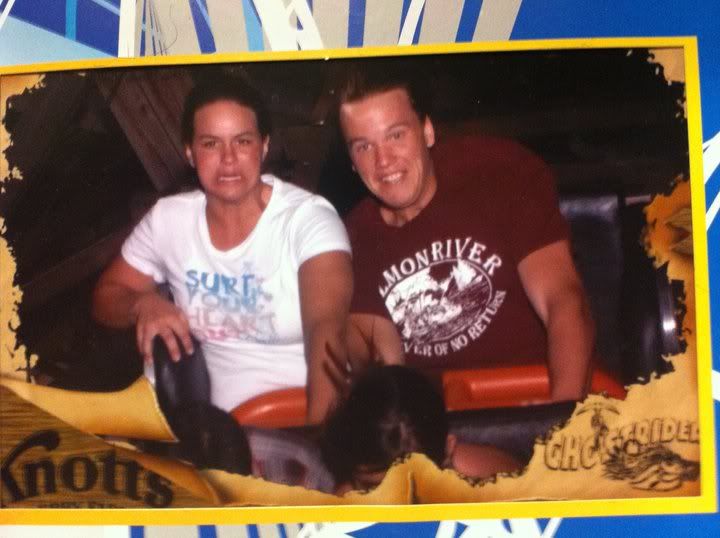 P.S. I wrote in the comments of the first one, "I had only known Alex 3 months after these were taken, I'm really surprised he still wanted to be with me after seeing these." And he said "I saw this picture and knew I had to marry you."
Haha precious, no?