It's been 9 days since I got back from vacation. And here I am again, on another vacation. We're currently at our time share in Sedona. I love it here. And not too long after this one we'll be going to Lake Powell for a week.
I have a feeling time is going to fly by until I see Alex again.
But anyways to get caught up the last vacation. We left a little bit before the reception was over and took of to Vegas. I drove most of the way all except maybe a couple hours. We made it into Vegas at like 2:30 am. And silly me thought it was so late and no one would be up, duh, forgot t it was Vegas. The casino was still packed. We stayed at the Excalibur and we're surprised with a free room upgrade when we got there. The room was so nice and the view was lovely.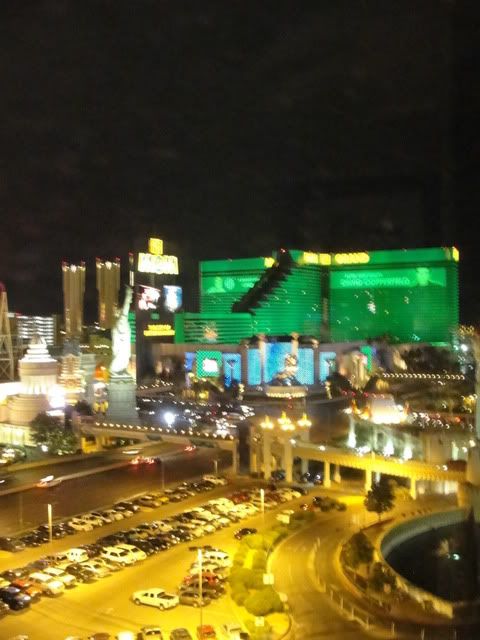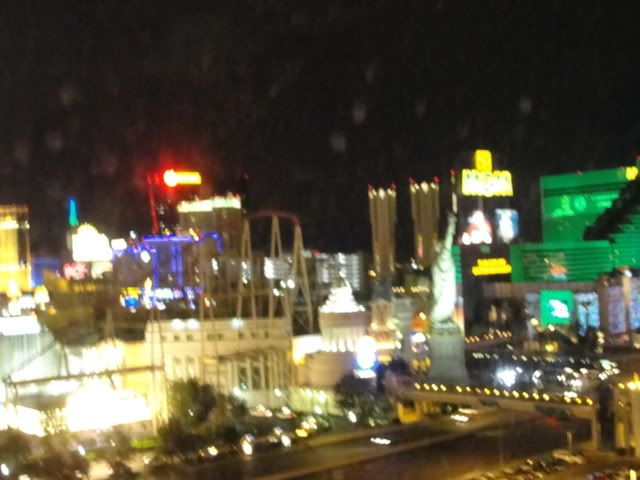 We got up in the morning and went to the breakfast buffet, and after that played the slot machines a little bit, only spent 10$.
After that we went to New York New York cause I wanted to ride the roller coaster, but then I found out if was 15 bucks a person. No thank you. So we decided to just stroll the strip a little. Went to m&m world and world of coke
All we did there was take a picture with the bear haha
Really didn't do a whole lot in Vegas, but still had fun!
We left for Cali at about 2. And on the way stopped at Buffalo Bills to ride the roller coaster there. That one was only 10 bucks and carazy!
next up my favorite part of mid tour leave, California!!