A year ago(ish I honestly don't totally remember the exact date) Alex and I got fake married.. That's where you're already married but you invite everyone to see you pretend to get married and have a reception. It was good times. I've seen a bunch of blogs where people try on their wedding dresses a year later to see if they still fit. I wanted to do that, except I wanted to make sure it didn't fit hahaa cause I was a bit bigger.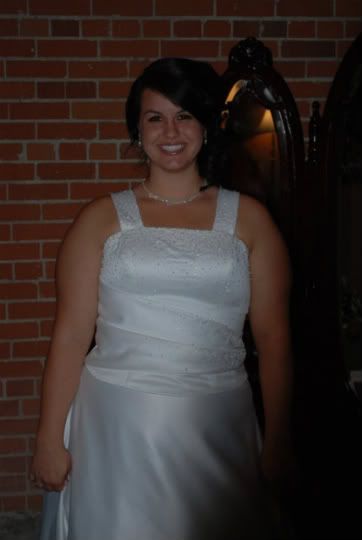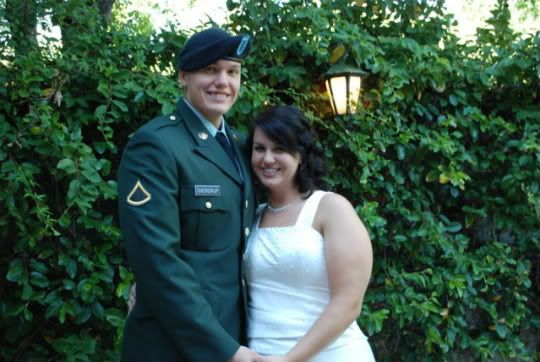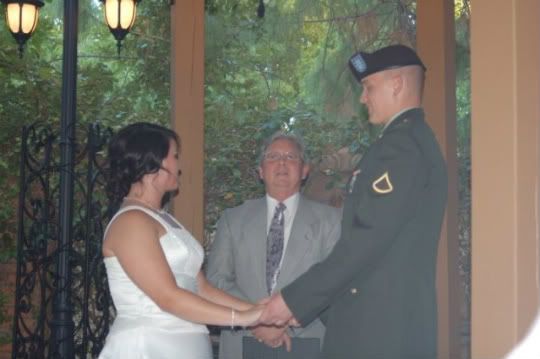 Gross right. Yeah that's what I said when I looked through these. I was just telling Alex the other day how much it sucks the happiest pictures I have are the ones I'm supposed to love. My fake wedding and pictures of the time I lived in Korea with my hubs for 6 weeks. Yet those are the pictures that I can't even look at without being grossed out at myself. Grrr
Here I am a year later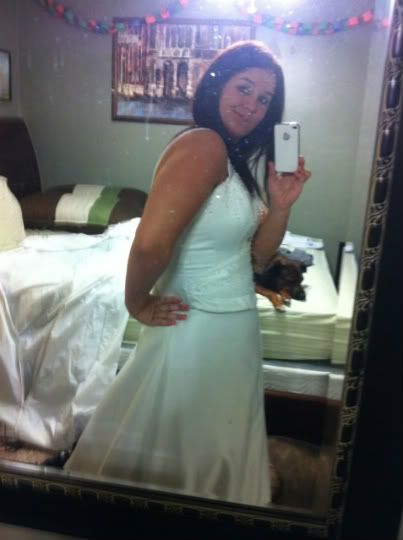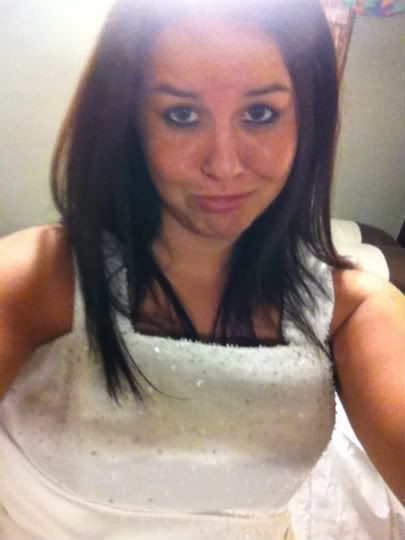 Why yes, I am doing weird faces cause I'm totally awkward whilst taking self photos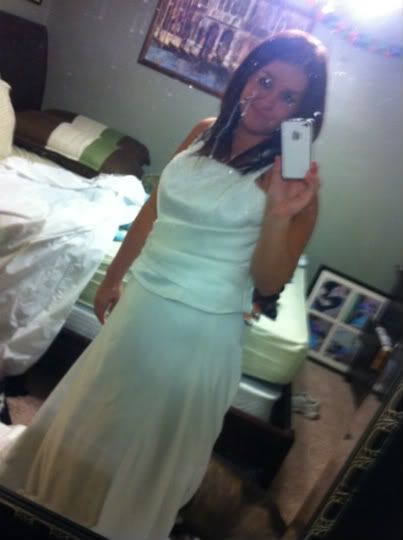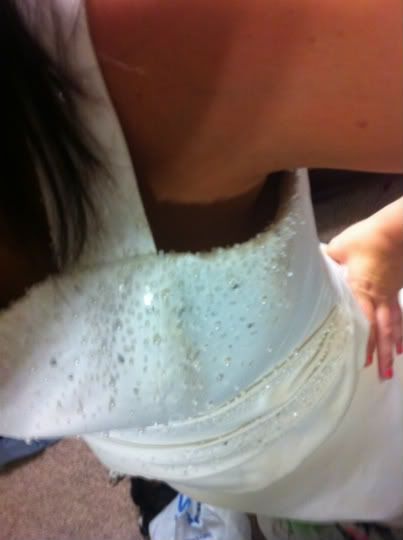 Wanna know why I'm sad faccing? Cause the biggest part of the dress is the chest. Oh noess!! I'm losing all my boobs! :(
Pictures Just don't do it justice just how much room is in the chest.
I knows its not just my boobs getting smaller, even though you can see a significant difference, boo. Its my back, arm, and stomach fat too. So yay!
Gotta say, this dress just looks silly on me now. I gotta do a trash this dress sesh.
Sad part of this all is this was in August and I didn't even try to start losing weight till March. That like 7 more months of gaining. Ya this wasn't even t he biggest I got. Ewe.