Ya I know, no need to tell me Weigh in Wednesday was yesterday. But my doctors appointment was today. So is my next one in 4 weeks ps, in case you were wondering.
But on with todays numbers. I wasn't totally satisfied, but my doctor was amazed at how well I'm doing. So that game me a little more confidence about my numbers.
I lost 4 lbs since my last appointment.
But the cool part is, I got hooked up to the machine(she says the name every time, but every time I forget what it's called) and since the last time I was hooked up I have...
Lost 9lbs
Lost 13lbs of fat
Gone down 3 points on the BMI scales
And have lost of good percent of body fat or something. Ha I guess I should listen better in my appointments.


But after hearing that I'm pretty happy with where I am now.
She said that you should be loosing a pound a week and that is like normal/where I should be.
Butttt...By the time my next appointment comes around (4weeks) I wanna lose 10 lbs. Which may or may not be reasonable. Especially since I'll be on a house boat at Lake Powell for a week. But I'm gonna try my hardest to make that goal.
Now onto the Link up!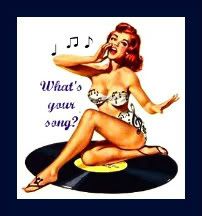 I was just really feeling these two songs today.
I can't decide between them, and I love them both, so here they are
Mumford and Sons