Finally August! Just another month closer to finally being with my love!
Also today was the start of my marathon training.
Today I had to do 2 miles and did it in 21 min even. Not too bad, not too great.
This is my 200th post, as well as my first giveaway.
No one fancy is sponsoring it haha just me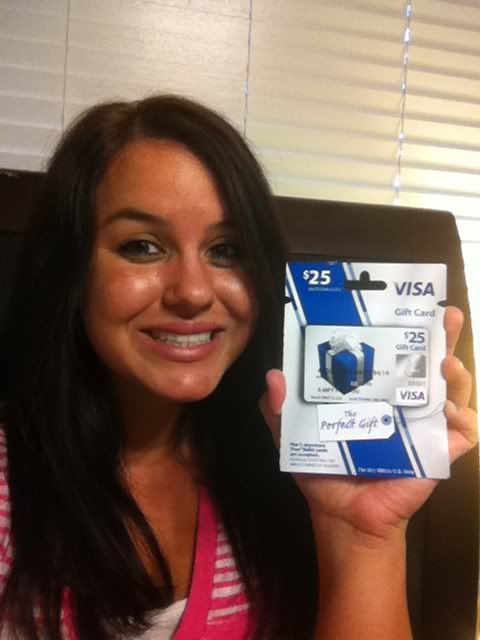 25$ Visa Gift Card!
who doesn't want that?
To enter the giveaway you have to be a follower and then just leave a comment
saying you want it or your a follower, whatever haha
If you want a second entry just mention this in a blog post and comment again.
I'll probably announce the winner on Thursday morning. So you have until then
Happy August everyone! :)