Can you guys believe it's September already! We are officially in the last full month we have to go until my husband comes home!! I say last full cause we still have a lot of October but not ALL of October haha. But seriously I am so excited!!
Now onto the Link-Up with Goodnight Moon!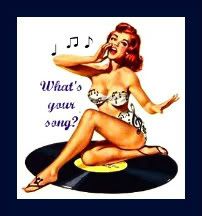 Since I'll all missin my man so much and whatever I thought I would pick this song cause it basically sums up my feelings for him. Like really ever part of it. Especially the very first part. Ok just the whole song. Love it.
I picked the acoustic version cause A. I like it better. and B. the official music video gives me a headache.. just too much going on.


I can't believe how blessed I am to have him as a husband. I really don't talk about my feelings about him and everything I wanna say about him on here cause I can never quite express how wonderful he really is to me. And lets be real, I probably just sound stupid going on and on about this haha
Anyway thats enough sap for tonight. Happy September everyone! One more month down!!