Dang I just realized I've been doing this 7 weeks and I haven't got too far with my miles. I have got my endurance up quite a bit so thats good. Twice this week I ran for 30 min without stopping. I've never done that before now!
If you read my last post you probably think I'm really stupid and over reacting about eating not so good for a few days. And really I probably was haha I was just in a weird mood and mad that I wasn't doing awesome. It did help to write it out though and I got back on track Saturday afternoon and have been back on track! Thanks everyone for your encouraging comments!
September 12th-18th
Monday 12th: Rest
Tuesday 13th: 2.90 miles 34:23
Wednesday 14th: 3.53 miles 42:16
Thursday 15th: Rest
Friday 16th: 2.80 miles 30:01 & upper body
Saturday 17th: 2.92 miles 30:10 & 1 hour yoga
Sunday 18th: 4.07 miles 47:03
Last night I went to RoadRunner Sports and got a new water bottle. I LOVE it! It has a little strap on it that goes on my hand so I don't really have to hold it when I run its just kind of on my palm. And its insulated which is awesome cause I was running with plastic water bottles that got so hot and gross in the middle of my run, and, and it has a little pocket that holds my i phone perfectly so I dont have to hold it in my other hand while I run!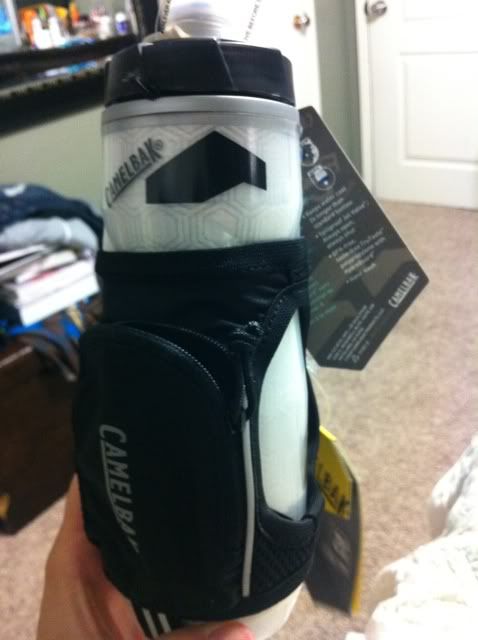 Just 13 days till the 10k!!